Born in 1986, Liliane Chlela AKA Queen Lil is a graphic design and multidisciplinary artist living and working in Beirut.

Both as a composer and a live musician, Chlela fabricates a distinctive sound assembled from experimental hardware techniques and composition tools, unleashing a stream of layers that emanates from a set of instruments and hardware gears. Invested in exploring the connections between improvised music, image, and movement, Chlela also produces music for short films and contemporary dance.

Co-founder of Hezbel Taleta ( a project that started out as a collective experimental jam united every tuesday with musicians each coming from a different musical background) , Chlela has had many collaborations with several artists in various fields (music, fashion, visual art...)

Among his most successful projects are his debut EP titled "Lullaby for Monsters" , Infinite moment of composure ,a collaboration with Jawad Nawfal A.K.A. Munma that gave birth to album "Turbulence" e the collaboration with Osman Arab, Lebanese experimental musician, for the realization of the project " Black Snake Ritual " . Her latest collective, the DnB project with Fouad Afra and Bashar Farran, is a concept consisting of a rare combination of electro-acoustic drum'n bass improvisation.
(Source : http://www.lilianechlela.com & http://www.beirut.com)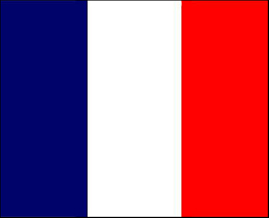 Liliane Chlela aka Queen Lil est une artiste multidisciplinaire (graphiste, dj et musicienne) reconnue de la scène beyrouthine. Compositrice avant tout, elle développe un univers singulier associant improvisations, rythmiques et mélodies. Grâce à l'utilisation conjointe d'un dispositif électronique et d'instruments, elle compose une musique d'une grande diversité : parfois complètement déstructurée, la trame sonore peut être douce et rassurante, mais peut aussi se révéler particulièrement angoissante.
Ces derniers temps, c'est autour du projet Hezbel Taleta que le public beyrouthin a eu l'occasion de la redécouvrir. Accompagnée de Julien Younes à la guitare, Gérard Rechdan à la batterie et Vic Bajac à la basse, Liliane Chlela est un membre actif de cette nouvelle formation musicale née en 2010. La constitution du groupe a été amorcée par des rendez-vous jams réguliers dans un garage chaque mardi ("taleta"). Basée sur l'improvisation et l'expérimentation, leur musique trouve rapidement son public notamment à l'EM Chill de Beyrouth et au Festival Maraya de Hamra. Comme le précise Liliane, il est difficile de qualifier la musique de Hezbel Taleta qui compose des morceaux toujours singuliers, fruits d'influences multiples.
Si l'idée d'enregistrer un album live a fait son chemin, chaque membre garde ses propres projets personnels. Malgré cela, le jam du « Taleta » restera ! Et comme pour enrichir un peu plus leur palette, le groupe concocte actuellement une nouvelle "expérience audiovisuelle".
( Source : http://libalel.wordpress.com )

Nata nel 1986, Liliane Chlela AKA Queen Lil è un artista multidisciplinare ( graphic designer , musicista e dj ) che vive e lavora a Beirut. Il suo approccio alla musica è di natura decisamente avanguardistica.

Servendosi di strumenti elettronici e tecniche hardware sperimentali sviluppa un universo sonoro singolare che unisce improvvisazione , ritmo e melodie . L'uso eclettico che fa degli strumenti a sua disposizione le consente di spaziare dall'ambient allo sperimentalismo puro , in un esplorazione che mette in relazione la musica improvvisata , l' immagine e il movimento. Questa sua versatilità le ha permesso di collaborare con diversi artisti in vari campi (musica , moda , arti visive ). Tra i suoi progetti di maggior successo vi sono il suo EP di debutto intitolato " Lullaby for Monsters "realizzato nel 2012 ,
Infinite Moment Of Composure
, una collaborazione con Jawad Nawfal AKA Munma che ha dato vita all'album " Turbulence " sempre nel 2012 e la collaborazione con Osman Arabi , musicista sperimentale libanese , nella realizzazione del progetto "Black Snake Ritual" .

E' ( tra le altre cose) co -fondatrice di due progetti musicali molto interessanti che hanno riscosso consensi presso l'audience libanese.

Il primo prende il nome di Hezbel Taleta . Un progetto iniziato nel 2010 come jam collettiva sperimentale che riunisce musicisti provenienti da esperienze musicali diverse. Gli incontri del gruppo vengono tenuti regolarmente ogni martedi sera (di qui il nome Taleta ).
La musica da loro prodotta è difficile da descrivere, si tratta per lo più di lunghe composizioni basate su improvvisazione e sperimentazione. Fanno parte del progetto ,oltre alla stessa Lilane, Julien Younes alla chitarra, Gerard Rechdan alla batteria e Vic Bajac al basso.


Il secondo progetto di cui Liliane Chela è colonna portante si chiama D'nB Project e consiste in una rara combinazione di drum'n bass e improvvisazione elettro-acustica che non disdegna incursioni in altri generi musicali quali reggae , jungle , hardcore e dub . Creato nel 2011, rappresenta uno dei progetti musicali più originali nati in Libano.

Ad affiancare Liliane e le sue sperimetazioni elettroniche vi sono Bashar Farran al basso e Fouad Afra alla batteria. Attualmente il D'nB Project offre uno dei migliori concerti al quale si possa assistere sul suolo libanese.


The work of Liliane Chlela


01 Spleen Cubicle
02 Altruiste Anonyme
03 Session april 8
04 Strayed Transcript (pt1)
05 Strayed Transcript (pt2)
06 Bypass turmoil
07 The explicit hum
08 Apathetic Chronology
09 Hibernian peninsula
10 Last swim fight
11 Visual soundscapes pt1 live at World Press Photo
12 Ode to cello(low)

HERE
Liliane Chlela aka Queen Lil

01 Berliner
02 Connotation
03 Fck planet
04 Iscream
05 Bring it on demo (live)
06 U=RI
07 I sold my soul to federal banks(demo)
08 Knitting bombs LIVE (demo)
09 Upside down LIVE (demo)
HERE
Liliane Chlela - Lullaby for monsters


01 Montagssonne
02 Nowhere near empathy
03 Latent heat (rework)
04 Monsters begone
05 The forlorn
06 Nowhere near empathy (RadioKVM remix)
07 Monsters begone (munma remix)
HERE
Infinite Moment Of Composure (Liliane Chlela & Munma) - Turbulence
01 Flaw
02 Dissolution
03 Mysanthrope
04 Infiltration
05 Inconvenience
06 Dissolution (RadioKvm remix)
07 Flaw (reprise)
08 Inconvenience (RadioKvm remix)
09 Infiltration (C-drík remix)
10 Latent Heat

HERE




Hezbel Taleta & The DnB Project
01 The DnB Project -Unliterary Deserter(demo)
02 The DnB Project Demo
03 The DnB Project Live At Yukunkun
04 The DnB project live and improvised session at Dany's
05 The DnB Project live at metro al madina
06 Hezbel Taleta live at Hamra Street
07 Hezbel Taleta live session 2
08 Hezbel taleta live session 3
Hezbel Taleta's members :

Julien Younes : Guitars
Bashar Farran : Bass
Liliane Chlela : Electronics / Guitars
Gerard Rechdan : Drums


The DnB Project's members :

Fouad Afra : drums
Liliane Chlela : electronics
Bashar Farran : bass
HERE